posted on 30 May 2015 00:49 by margrettlosey
Overview
The majority of the population have a normal to low arch. Even though the arches appear to be normal most of us suffer from over-pronation during walking, running and standing, due to the hard, flat unnatural surfaces we walk on, combined with wearing unsupportive footwear. With every step we take the arches flatten and the ankles roll inwards. Pronation itself is not wrong because we need to pronate and supinate as part of our natural gait cycle. Pronation (rolling in) acts as a shock-absorbing mechanism and supination (rolling out) helps to propel our feet forward. Over-pronation occurs when the foot pronates too deep and for too long, not allowing the foot to 'recover' and supinate. Over-pronation hampers our natural walking pattern. It causes an imbalance and leads to wear and tear in several parts of the body with every step we take.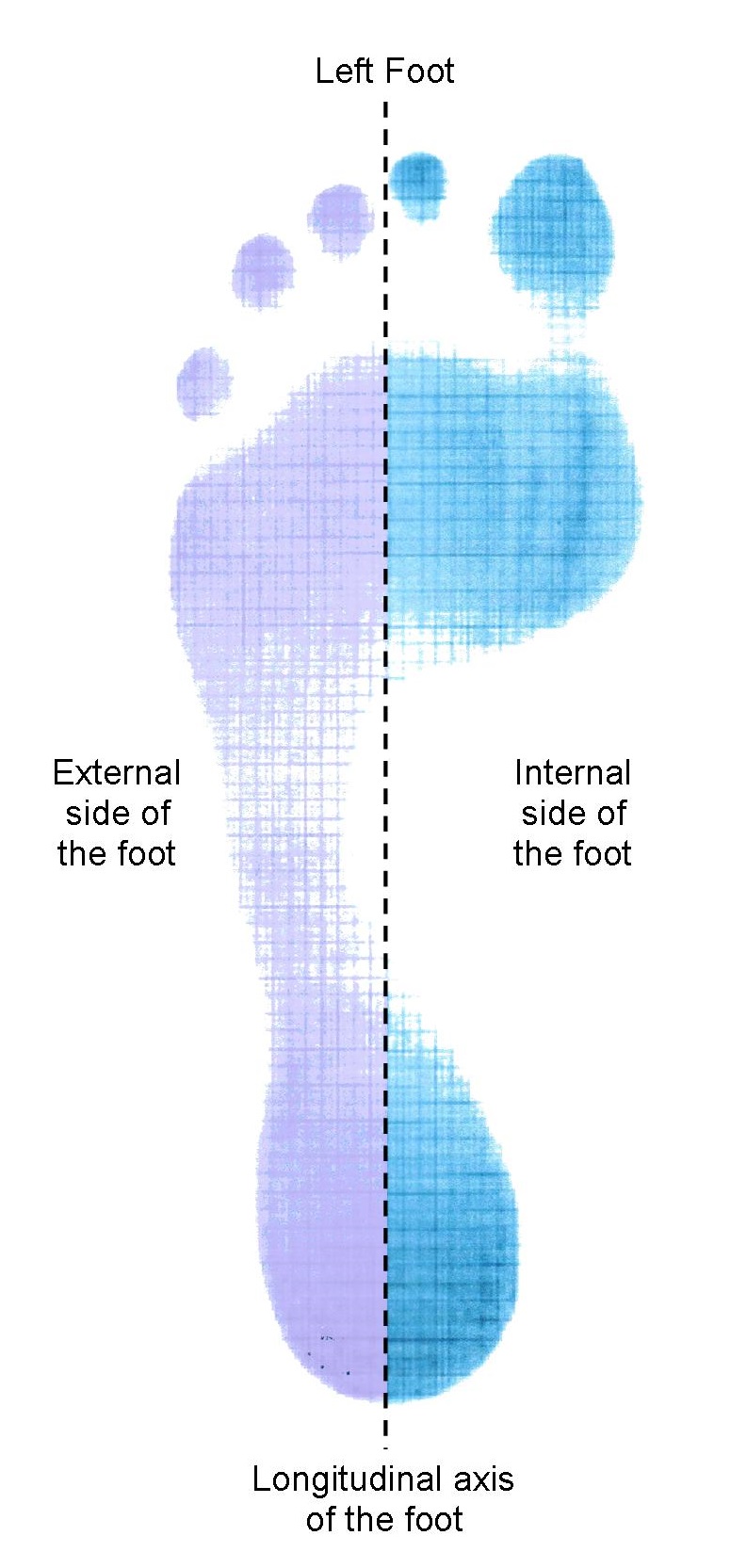 Causes
Over-pronation is very prominent in people who have flexible, flat feet. The framework of the foot begins to collapse, causing the foot to flatten and adding stress to other parts of the foot. As a result, over-pronation, often leads to Plantar Fasciitis, Heel Spurs, Metatarsalgia, Post-tib Tendonitis and/or Bunions. There are many causes of flat feet. Obesity, pregnancy or repetitive pounding on a hard surface can weaken the arch leading to over-pronation. Often people with flat feet do not experience discomfort immediately, and some never suffer from any discomfort at all. However, when symptoms develop and become painful, walking becomes awkward and causes increased strain on the feet and calves.
Symptoms
Overpronation may have secondary effects on the lower legs, such as increased rotation of the tibia, which may result in lower leg or knee problems. Overpronation is usually associated with many overuse injuries in running including medial tibial stress syndrome, or shin splints, and knee pain Individuals with injuries typically have pronation movement that is about two to four degrees greater than that of those with no injuries. Between 40% and 50% of runners who overpronate do not have overuse injuries. This suggests that although pronation may have an effect on certain injuries, it is not the only factor influencing their development.
Diagnosis
Do the wet foot test. Get your feet wet and walk along a paved surface or sand and look at the footprints you leave. If you have neutral feet you will see a print of the heel with a thin strip connecting to your forefoot, but if you're overpronating your foot print will look a bit like a giant blob with toes.
Non Surgical Treatment
Adequate footwear can often help with conditions related to flat feet and high arches. Certified Pedorthists recommend selecting shoes featuring heel counters that make the heel of the shoe stronger to help resist or reduce excessive rearfoot motions. The heel counter is the hard piece in the back of the shoe that controls the foot?s motion from side-to-side. You can quickly test the effectiveness of a shoe?s heel counter by placing the shoe in the palm of your hand and putting your thumb in the mid-portion of the heel, trying to bend the back of the shoe. A heel counter that does not bend very much will provide superior motion control. Appropriate midsole density, the firmer the density, the more it will resist motion (important for a foot that overpronates or is pes planus), and the softer the density, the more it will shock absorb (important for a cavus foot with poor shock absorption) Wide base of support through the midfoot, to provide more support under a foot that is overpronated or the middle of the foot is collapsed inward.
Surgical Treatment
Subtalar Arthroereisis. Primary benefit is that yje surgery is minimally invasive and fully reversible. the primary risk is a high chance of device displacement, generally not tolerated in adults.
An implant is pushed into the foot to block the excessive motion of the ankle bone. Generally only used in pediatric patients and in combination with other procedures, such as tendon lengthening. Reported removal rates vary from 38% - 100%, depending on manufacturer.